BE THE DIFFERENCE

IN OUR COMMUNITY 
Serve with our passionate, innovative and inclusive team.
A DYNAMIC CAREER WITH

PURPOSE
At the Saskatoon Police Service (SPS), we have the opportunity to Be The Difference in our community like no one else. 
That's why we need more leaders to help us with…
What we do is so much more than a job, it's an honour and privilege to serve.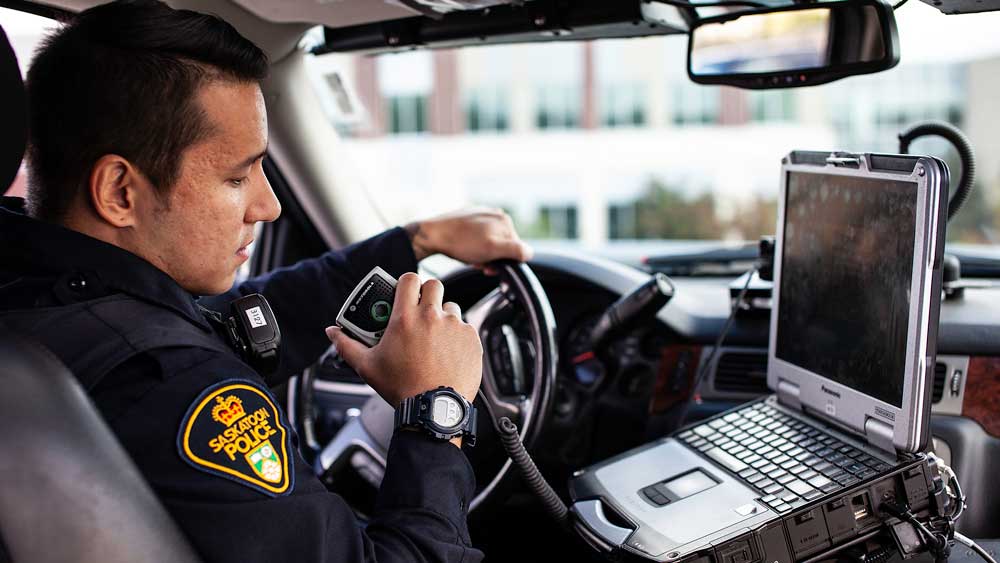 Salary
$59,000/year and increase to $107,000/year in just 5 years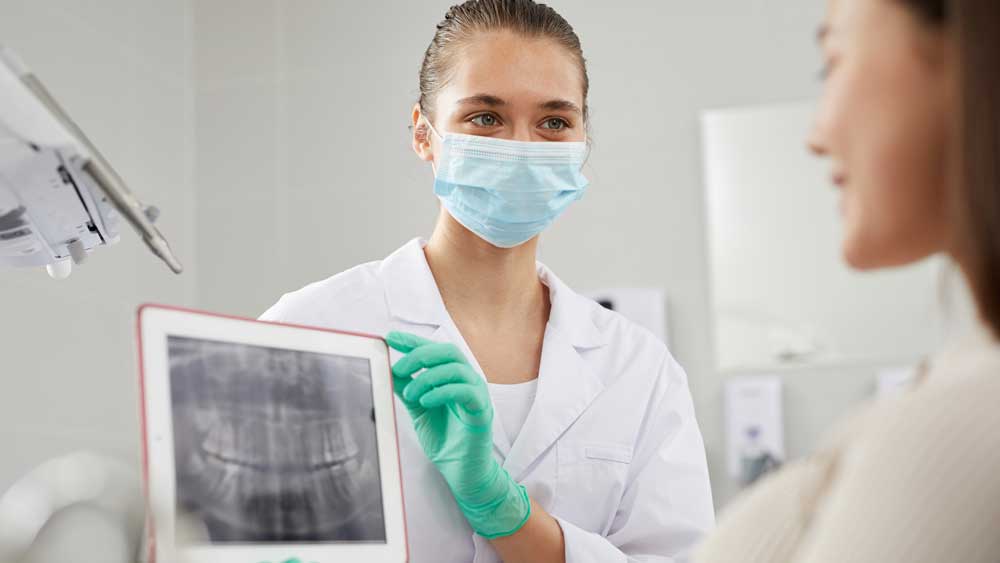 Benefits
Health/dental/life insurance, pension, employee assistance program and more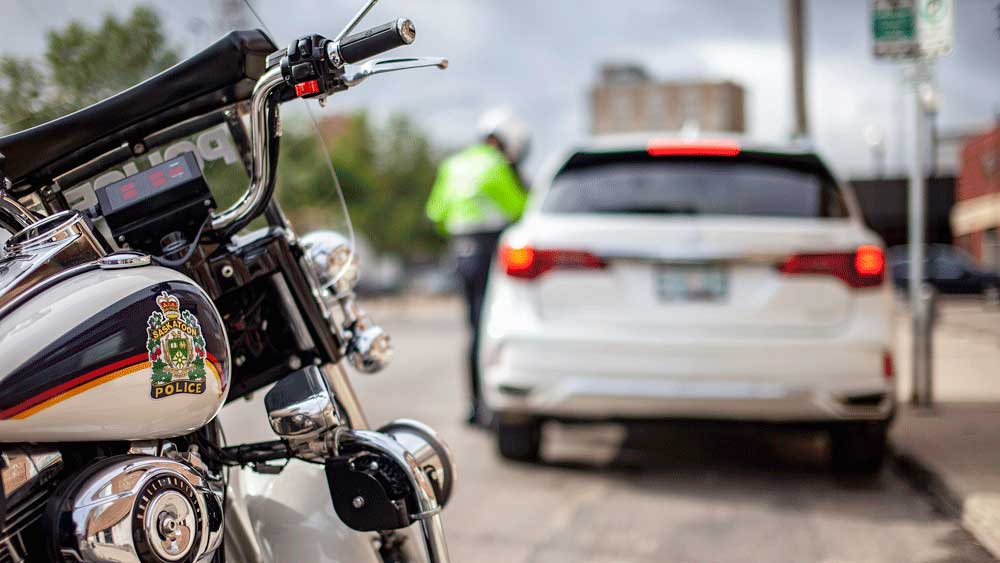 Never the Same 

Day Twice
A variety of new challenges and opportunities daily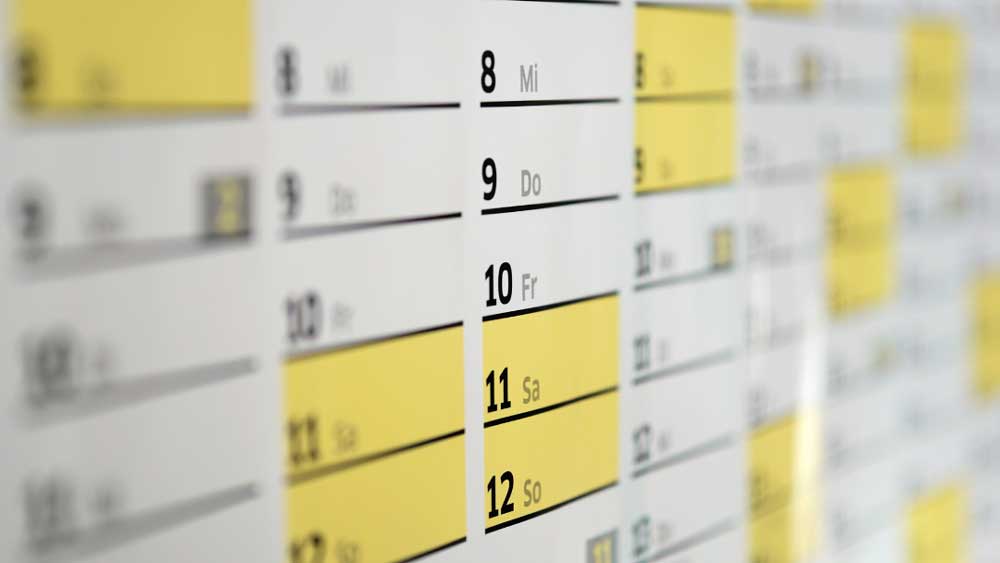 Scheduling 
Desirable 4 days on, 4 days off shifts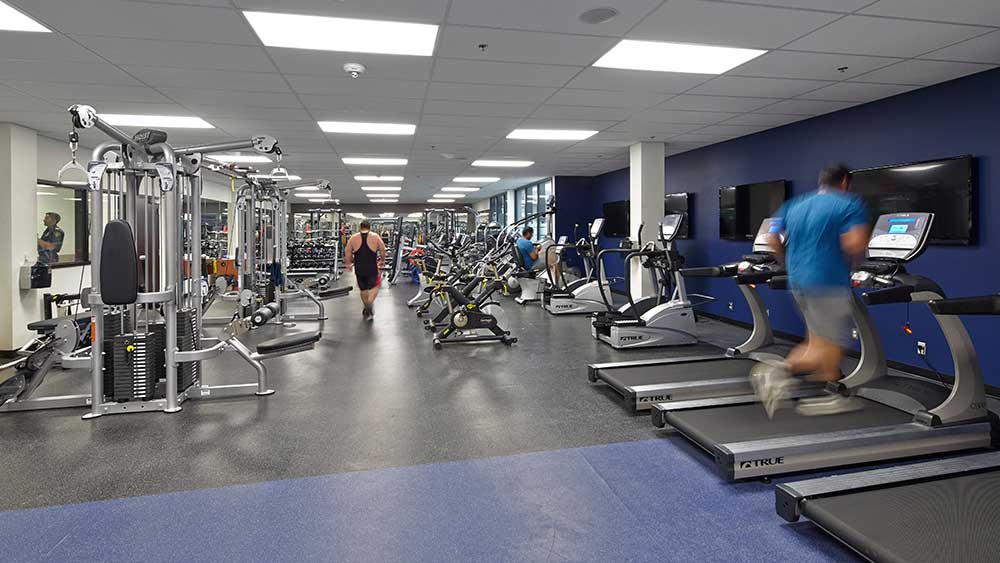 State-of-the-Art Training Facilities
Fitness centre, gym and firearms range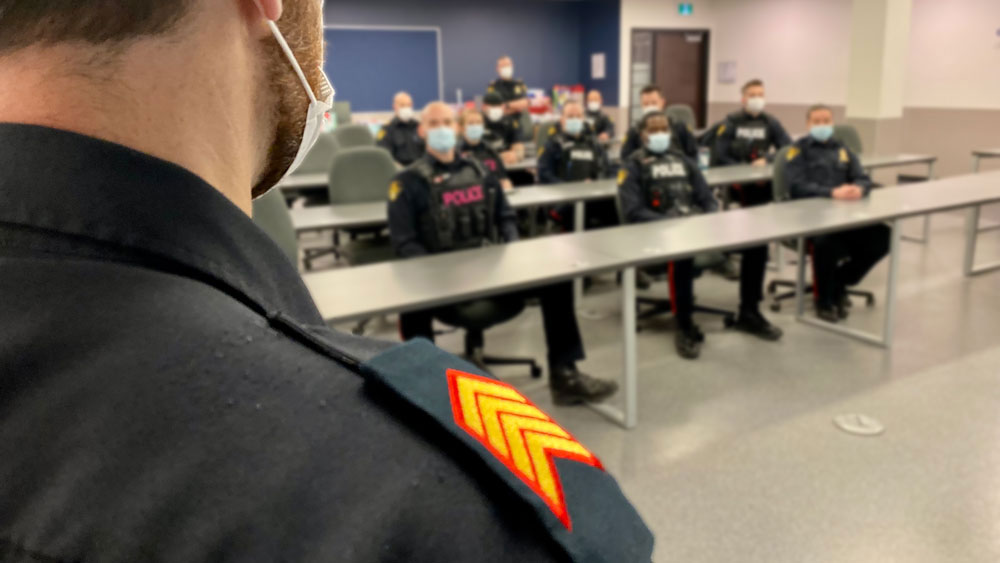 Career Advancement
54 exciting opportunities rolled into one career
An

inclusive, progressive 

police service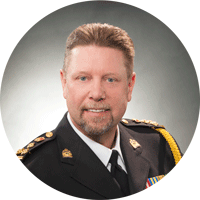 Diversity makes us stronger.
Together, let's

create a workplace where everyone feels empowered to bring their full, authentic selves to work.
We want all service-oriented people to join our team, regardless of ethnicity, gender, or sexuality.
—Chief Troy Cooper
The

recruitment process

has

 

three phases.

01.

TESTING
Written test (74 general knowledge questions called SIGMA)
Physical test (Police Officers Physical Abilities Test or POPAT) 

02.

APPLICATION
Application form (Constable Information, Application and Personal Disclosure Form)

03.

 INTERVIEWS
Polygraph interview

Psychological interview

Panel interview

JOB OFFER
20 weeks of paid Basic Training
Field training with an experienced officer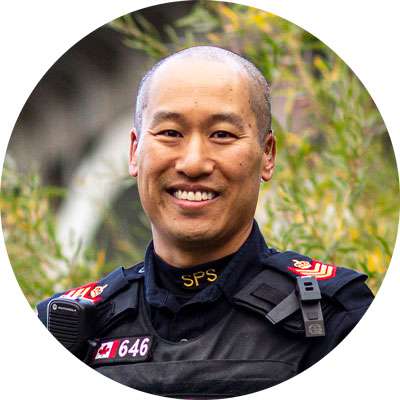 The best thing about the SPS are the people. Everyone I work with is committed to one another and offers something different that allows us all to learn from one another which helps us all better serve our community.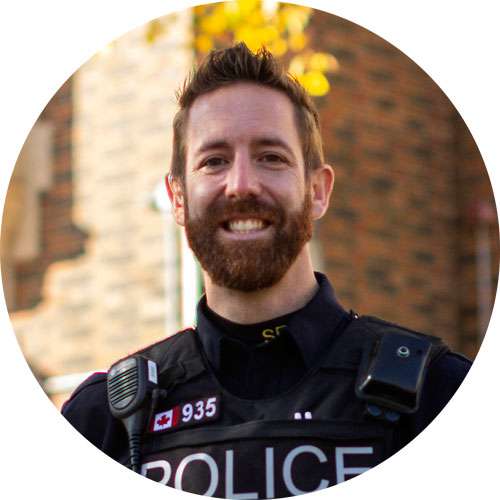 As part of the Community Mobilization Unit, I've had the opportunity to establish meaningful connections with residents of Pleasant Hill. It is rewarding to host various events and charities, and be part of making this a safe and caring community.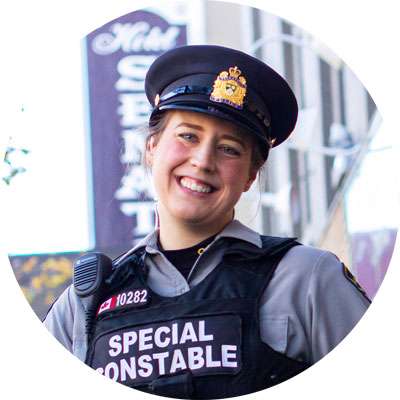 Every single day I'm excited to go to work, talk to people downtown, and meet new people. The SPS has been exceptional in training and equipping us to do the job and do it well.
—ARO Special Constable Micaiah Wiens
Ready to accept the challenge?
Talk to a recruiter.
Saskatoon Police Service
Human Resources
Box 1728
Saskatoon, Saskatchewan S7K 3R6